Communicate Efficiently
In today's "Right Now Society" customers demand immediate service. When you increase your communication efficiency you decrease the time needed to make call-backs and lessen the chances of losing customers to your competitors.
How can you save time & customers?
Would any of these upgrades benefit your company performance?
Does your current phone system forward calls to cell phones or voicemails with the press of a button? Can you access voicemails from multiple devices?
Can you record customers calls and play them back to resolve complaints or for training purposes?
Would it save time if contact numbers saved in Outlook were sent directly to phone with the press of a single button?
Do your Sales Staff have both office and cell numbers? Wouldn't it be more efficient to have one number that goes to office when in and cell when out?
System Capabilities
Call Forwarding to Cell Phones or Voicemail – Transfer incoming calls to employees at their desk, cell, or voicemail box.
Call Recording and Playback – Effective tool for training purposes and disciplinary action.
Auto Attendant – intelligent routing & handling of calls, control when & where you take calls. Ideal for mobile workers.
Unified Voicemail – Send voicemail & fax directly to email inbox.
Contact Center – efficient call routing: callers get to their destination without prolonged transfer. Customized hold music & comfort messages.
Historical Call Reports – allow Administrators to track in & out-bound calling patterns to help manage employees. Extract reports to Excel.
OfficeServ Operator – "point and click" management of calls: contact info, conference calls, department queues, hold, busy lamp.
Industry Leading Technologies
Products from a world-leader in technologies: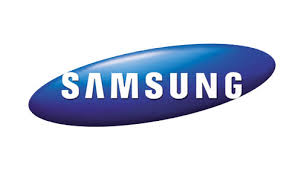 ________________________________________________________
Central Technologies in Montana explores technologies and designs with the purpose of connecting people to what matters to them most: other people and information. Networking, Audio/Video, Telephone, Security, Wifi, Cellular, Outside/Inside Plant, Access Control, CCTV, Fire Alarm, Fiber.
Great Falls: 409 14th Street SW Great Falls, MT 59840 Phone: 406-868-7302    
Billing Address:
309 Airport Road Hamilton, MT 59840
FAX: 888-844-4908
SIP Phones, Wireless Enterprise Communication Manager, Telephony, UC Solutions, presence, scheduler, UMS, MCS, trunks, XML, Simplicity, Security, Telecommunications, functionality, Wireless, VoIP, Call management, IP Phones, Digital Phones, Expandable Platform, Amsll – Medium Business, Increase Productivity, Reduce Cost, Reliable Communications, Add-on Modules, Switches, SIP Trunks, Voicemail, Networking, Scalable & Cost Efficient, OfficeServ, DLM, Wireless PolyComm, PRI, Analog.