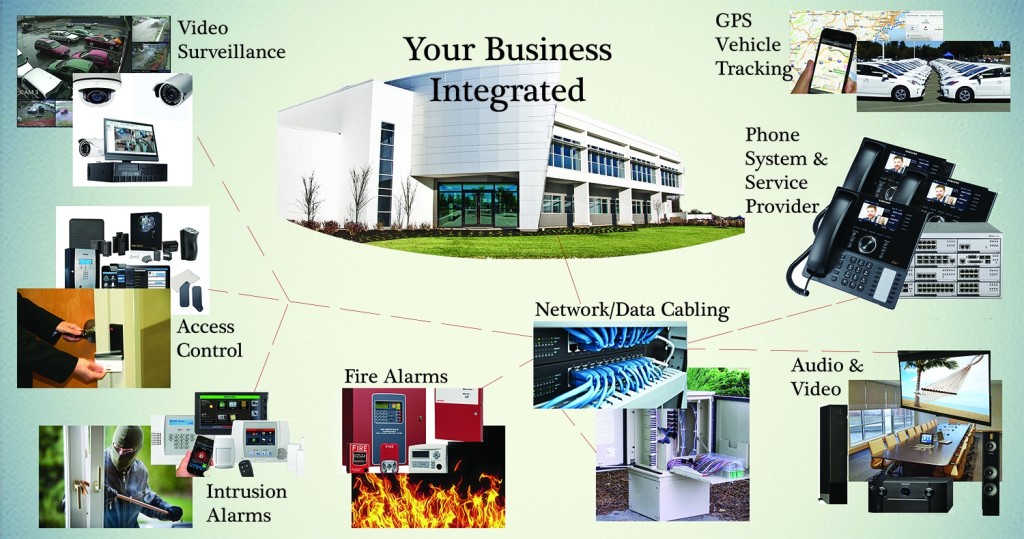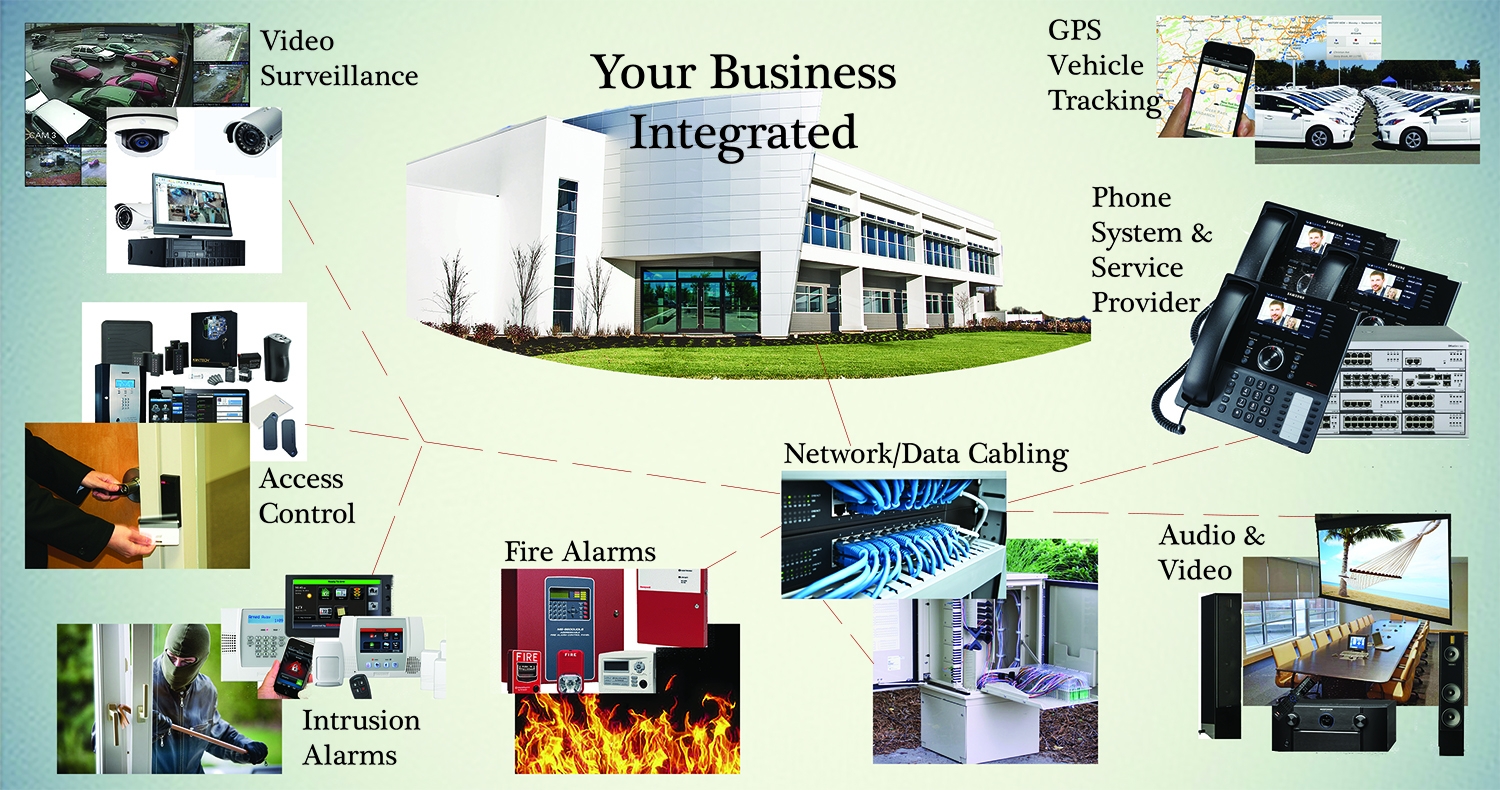 Systems Working Together
Central Technologies specializes in helping to improve: communications, efficiency, safety, security, access, and systems control. From outside cabling to final product installation, training, and everything in between, we've got you covered.
Outside Plant: All of the cabling, infrastructure, and hardware for telecommunications which is located outside of your building.
Inside Plant: All the cabling and equipment inside, including main distribution frame(MDF) and extending inward .
Phone: Multi-line phone systems, SIP Trunking, and more.
Network: Cabling backbone of your internal business network.
Security: Fire, Intrusion, CCTV, and Access Control systems all integrated together to ensure maximum building security.
Audio & Video: Centralized, integrated systems stream your entertainment sources throughout your locations with user friendly operation.
Customer Service: From system design, to cabling, to equipment installation, to programming, to customer instruction, to ongoing support and service, Central Technologies will be here for you.
 _____________________________________________________   _
Central Technologies in Montana explores technologies and designs with the purpose of connecting people to what matters to them most: other people and information. Networking, Audio/Video, Telephone, Security, Wifi, Cellular, Outside/Inside Plant, Access Control, CCTV, Fire Alarm, Fiber.
Great Falls: 409 14th Street SW Great Falls, MT 59840 Phone: 406-868-7302  
Billing Address:
309 Airport Road Hamilton, MT 59840
FAX: 888-844-4908